Here at Art Life and Stilettos, we're always trying out new things. Our latest venture is a series called Art Life and Stilettos Live. It's going to be a series of interviews streamed live, direct to you, the loyal viewer. Since this is the first time we're trying it out, there may be a few bugs, so please bare with us. Oh, and you can find out about an exciting contest we're running at the end of this post!
Author Gale Martin
Our first interview will take place live at 11:00am est (there's a countdown reminder above), with the fabulously talented author, Gale Martin. She has written a novel about a topic that is dear to my heart...opera! The book is set in Hankey, Pennsylvania, and is a funny and romantic piece of fiction that takes you behind the scenes at a small town opera company. You're invited to participate in what's supposed to be a world-class production of Mozart's Don Giovanni (hence the book title), as a gang of misfits that include determined flirts, a lusty singing gaucho, ingenious manipulators, a bipolar ketchup heiress, devious lovers, and some very determined ghosts - try to save their opera house from foreclosure. Don't worry, there's a love story too.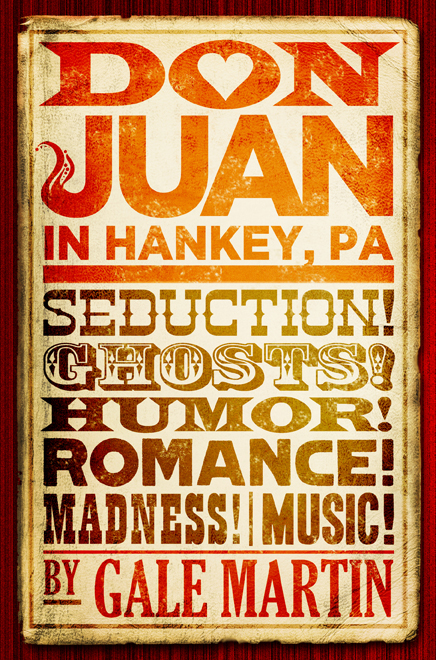 You can purchase Don Juan in Hanky, PA from the Art Life and Stilettos Shop on Amazon. The Kindle version and paperback version are both available at a great price. You can also purchase the book at Barnes and Noble.
Big News!!! Gale has graciously offered to give away a signed copy of her book to one lucky reader. All you have to do to enter the contest is leave a comment below. I'll throw in two more contest entries if you "like" Gale Martin and Art Life and Stilettos on Facebook.